Superbeton also goes for Drisag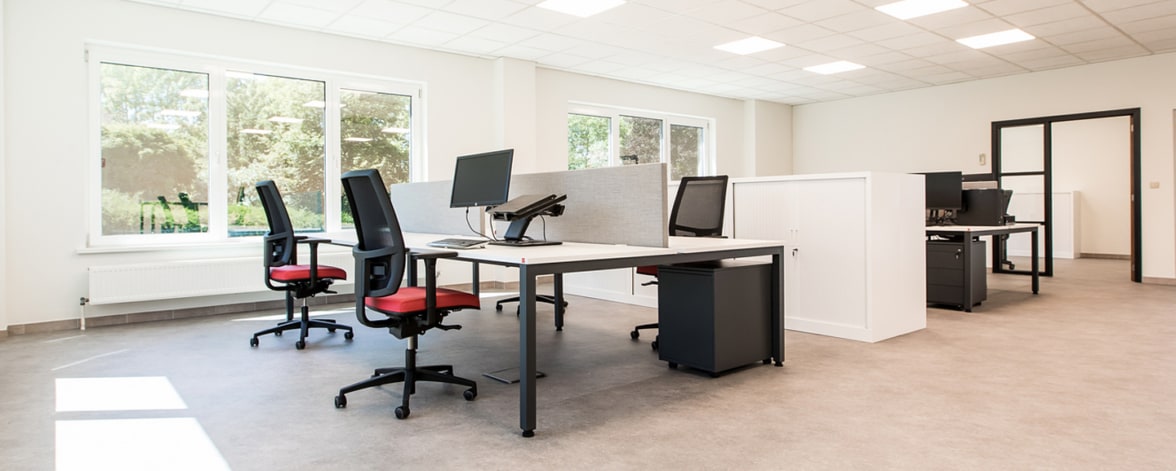 Putting the brand Identity first
Just like manager Frederik Laeremans's car, the entire office beams with the Superbeton corporate identity. The logo's red and white tones are combined with shades of gray. Timeless white table tops with dark grey lacquered legs render a fairly robust look. Road construction is more of a masculine discipline after all.
Hands-on interior design
Considering the activities of Superbeton, all chairs were upholstered in washable fabrics, including the office chairs as well as the seating in the meeting room and the lunch area. The result is that all furniture can be cleaned and even disinfected at all times.
Solid quality
Superbeton was looking for good quality and opted for ergonomic comfort for the employees with our Smart Netweave office chair. The acoustical atmosphere was improved by attaching Deskscreens to the desks. And because details matter a lot to Drisag, we also considered decent cable management. For example, we carefully secured all cables using our standard clips underneath the desks and cable hoses towards the floor were installed.
We wish Frederik and his team great  work pleasure in their new offices!
Are you also looking for an office design that is completely tailored to your needs? Talk to us.
On the lookout for your perfect solution?
Our experts create the working environment that's perfect for you, with custom advice.