Hinge
By combining two of our products (Maaswerk & CoupéScreens) we achieved this stylish solution. With Hinge you can temporarily and flexibly split up any space. The flexible hinges after each panel allow you to move it on a daily basis.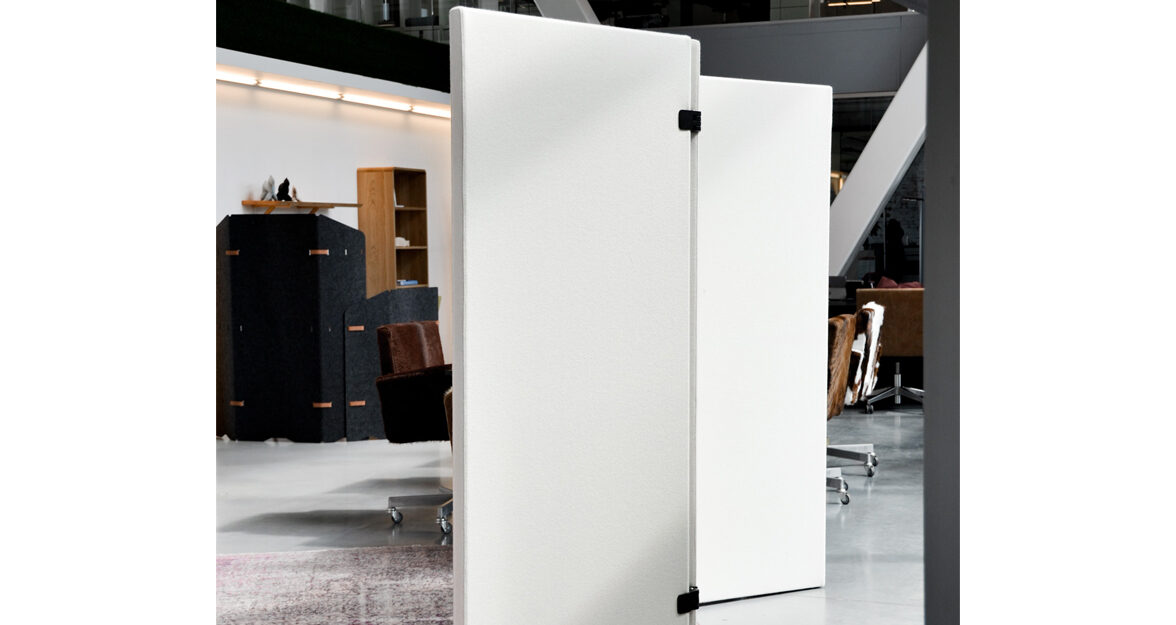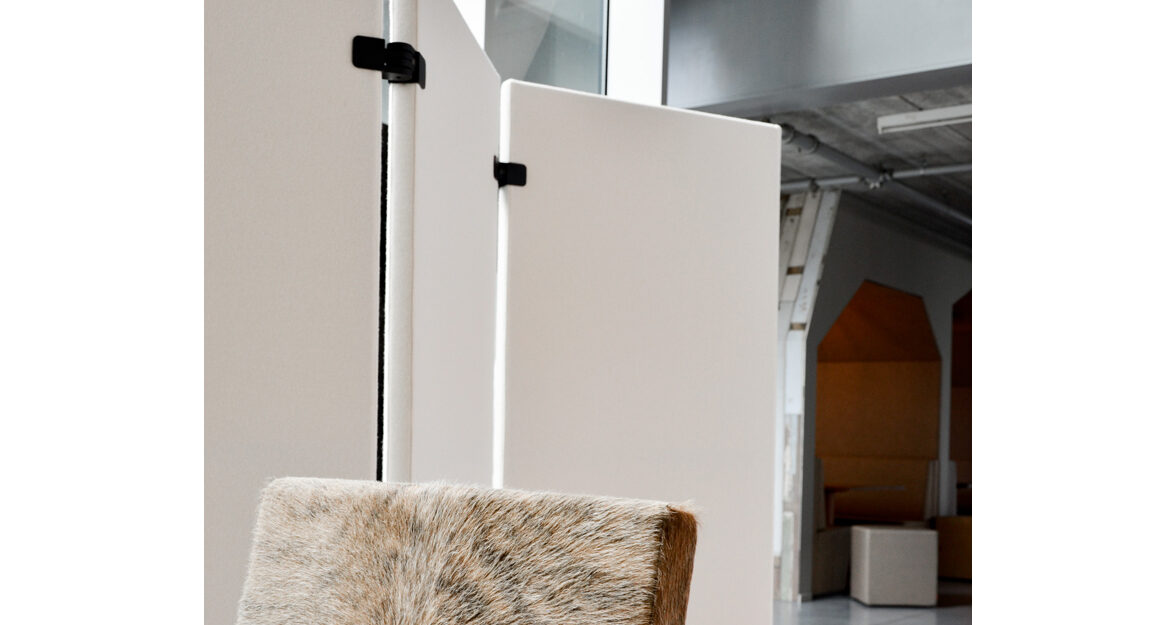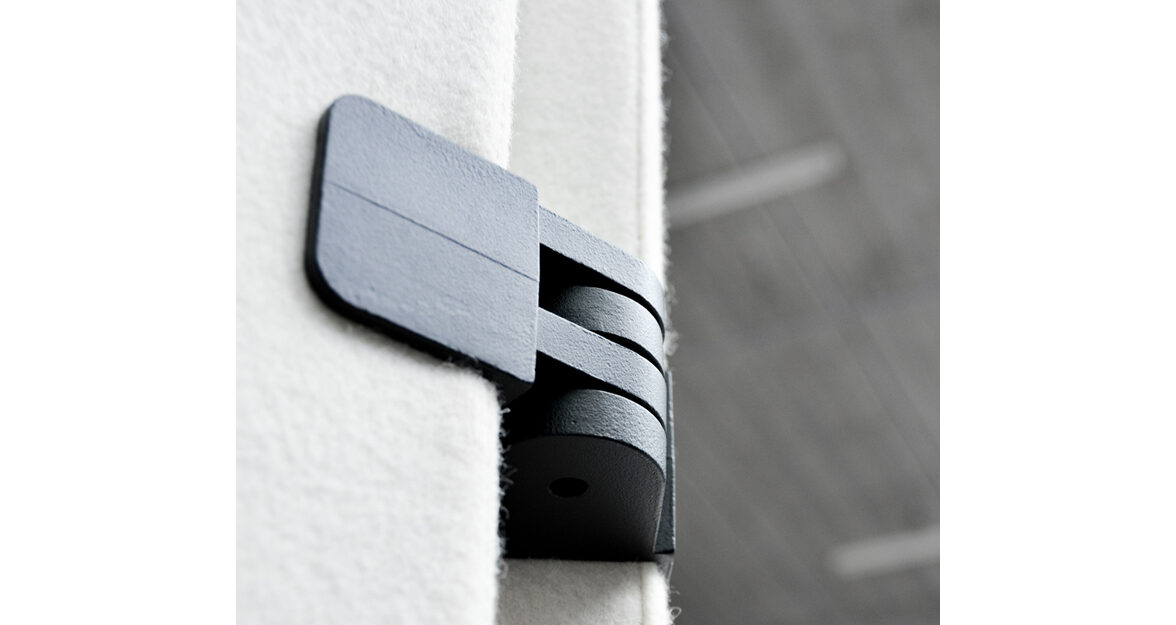 Customised fabrics
Our inspiration knows no boundaries. Neither do our fabrics. Discover the material and colour that best suits your needs, entirely in line with your house style or interior concept.
Need more details?
On the lookout for your perfect solution?
Our experts create the working environment that's perfect for you, with custom advice.