A homely and warm interior at Inimco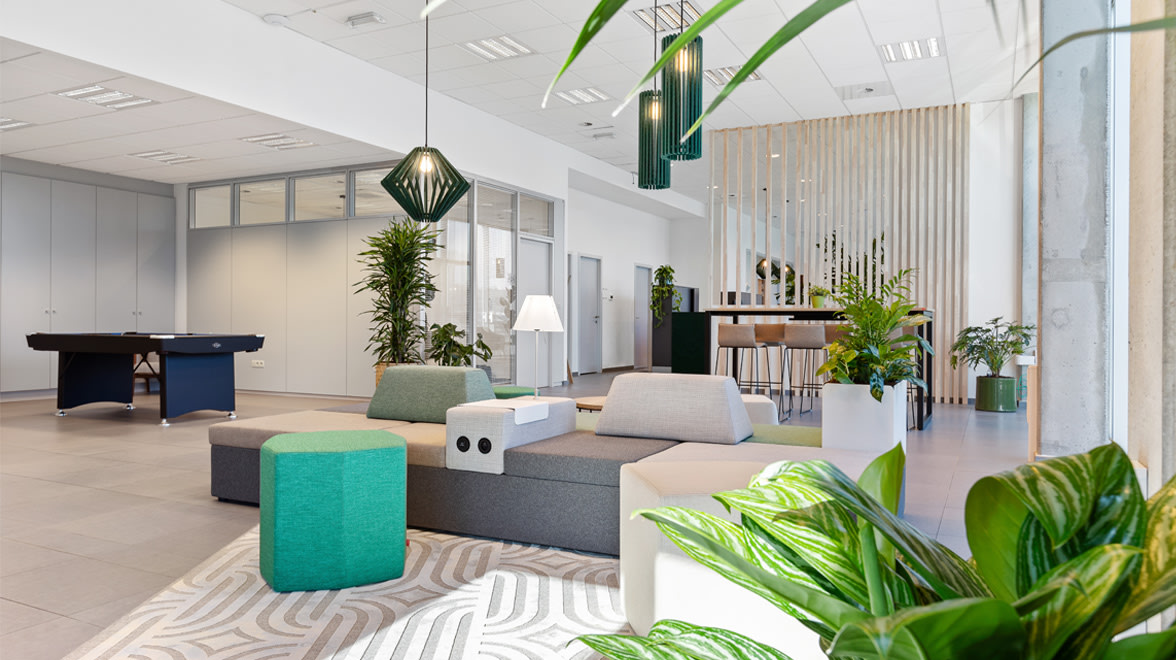 Future-proof furnishing
Inimco in Temse was growing rapidly and their permanent location was becoming too small. With a move and expansion planned, they knocked at Drisag's door. The briefing was clear: create an open and creative environment where all employees felt like home. And so we went to work.
Create atmosphere
Not only did Inimco have a clear goal in mind, they had also determined the style and mood in a Pinterest mood board in advance. Super! As there were no plans of the space, we came to measure them ourselves and so our interior designers could get to work. The moodboard images became realistic 3D drawings drawn in with homely and warm Drisag products in the right textures and fabrics. It is no senicure then that we mainly chose green colours and wood accents.
A healthy working environment
With this, the tone has been set for mental well-being. Now all that remains is the physical well-being. To this end, Inimco came to our showroom to personally test all the office chairs. The verdict? Our latest ergonomic office chair with high back, neck support and a durhttps://drisag.be/contact/able edge. In addition, our felt light fittings were a big hit. This is certainly reflected in the photos and greatly enhances the homely atmosphere.
On the lookout for your perfect solution?
Our experts create the working environment that's perfect for you, with custom advice.