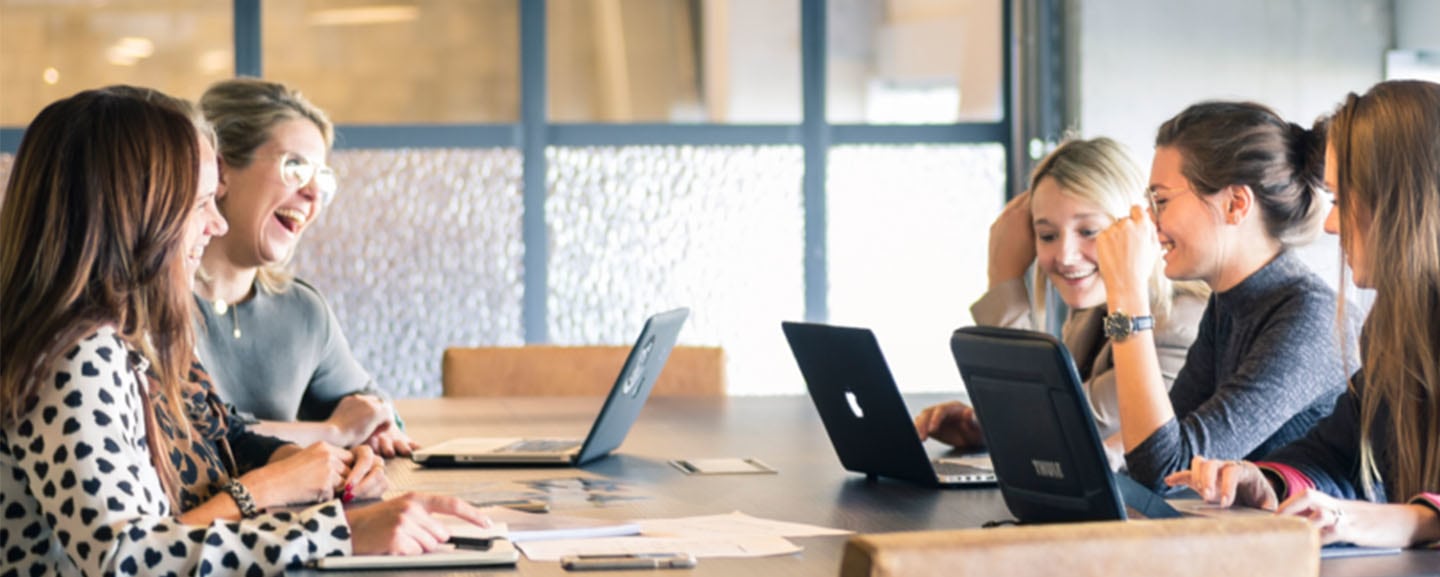 At Drisag you really are in the right place.
Interested in a job at Drisag? We've still got an empty chair. And a table, a filing cabinet, an acoustic partition, and so on and so forth… At our office you'll literally be working in a living showroom, full of ergonomic office furniture and tons of job satisfaction.
At Drisag Office Furniture nv, located in Herentals, about 50 motivated employees enjoy working on a perfect end product. As a producer of timeless and functional office & seating furniture, Drisag offers qualitative and ergonomic total solutions to medium-sized and large companies and government institutions.
We are looking for:
HR Officer m/f
Your responsibilities:
You are the first point of contact for employees, supervisors and management, supporting and advising them on all kinds of HR issues.
You get to know the business, its challenges, and its peculiarities. You are a sounding board with regard to organisational changes, job changes, individual cases, etc. and identify any opportunities/bottlenecks and proactively offer solutions.
You are responsible for the implementation, monitoring and improvement of HR processes (e.g. attendance policy, welfare policy, on-boarding, development projects, …).
You are also involved in HR technical matters (impact of work schedules on the service organisation, job classification, reporting, etc.).
You make the connection between the business needs and the HR organisation in terms of staff policy, staff movements, guidance projects, training, organisational changes, coaching, etc.
You ensure optimum staff relations, healthy labour relations and support social consultation
You are responsible for the HR administration from A to Z, from contracts to payroll and time registration. Responsible for the complete administrative on-boarding process of new employees (drawing up contracts, providing access to necessary applications, showing them the way during the first few days, etc.) to off-boarding and everything in between.
Follow up of training and application of necessary subsidies
Your skills:
 Bachelor in Human Resources or equivalent through experience
Experience/knowledge of accounting is a plus, in order to support the accounting department in case of illness or absence
A very good knowledge of Dutch
You have an open mind, can think in a problem-solving way and are flexible
Your profile:
Positive attitude, enthusiastic and assertive
Stress resistant and flexible
Punctual, discrete and responsible
Collegial and customer-oriented
We offer:
A pleasant working atmosphere and great colleagues
A fun, independent job with room for initiative
Full-time job, 4/5 negotiable.
Are you the right person for this job?
Then send your CV to Niek Renders Managing Director
e-mail: niek.renders@drisag.be
Phone: 0478/55 48 34
__________________________________________________________________________
Warehouse/assembly employee (M/F)
The function:
Stocking workshop
Handling complaints concerning parts from suppliers
Entering inventories
Picking
Loading and unloading trucks
Registering all movements of the goods on computer
Assembling chairs and desks
Your profile:
Accurate work/accuracy is very important!
Being stress resistant in all circumstances is a must.
Eye for order and cleanliness, eye for safety
Very good knowledge of Dutch
PC knowledge: outlook
Experience within an ERP package is a plus
Being able to read a material plan
Basic knowledge of the English language
Hands on mentality
Flexible, adapting to changing circumstances.
Being quality conscious.
Our offer:
Contract for an indefinite period
Full-time day job
Remuneration: hourly wages + meal vouchers + 12 paid ATV days/year
Interested? Send your CV by mail to Nadine Stickers, Finance & HR Manager, nadine.stickers@drisag.be
————————————————————————————————————————————–
Cutter/Stitcher (M/F)
The function:
Working with an industrial stitching machine
Stitching covers for chairs, seats and cushions
Making corrections
You are responsible for the control and operation of an automated cutting machine
You take care of the cutting quality, taking into account the different variables such as type of material, cutting plan, etc.
Logistical processing of finished products is also part of your job, for which you must be able to work with computer.
Your profile:
A2 cut and sew or equivalent through experience
You can work with an industrial stitching machine
You like variety and are not afraid to learn different models
You have an eye for detail and handle quality work
Eye for order and tidiness, eye for safety
Very good knowledge of Dutch
Our offer:
Contract for an indefinite period
Full-time day job
Remuneration: hourly wages + meal vouchers + 12 paid ATV days/year
Interested? Send your CV by mail to Nadine Stickers, Finance & HR Manager, nadine.stickers@drisag.be
————————————————————————————————————————————–
Successful project vendor – Project Advisor (M/F) for the Kempen & West Flanders region
The function:
active prospecting with companies and government services
professional follow-up of existing customer
relations You negotiate mainly with business managers, buyers, facility managers & architects
you are ultimately responsible for the projects you land, from needs analysis to correct delivery. You will be supported in this by our team of professional colleagues.
Your profile:
driven, persistent and results-oriented salesman: constantly searching and landing new customers & projects in a competitive market gives you a kick
socially: you like networking, making new contacts and you can adapt to your conversation partner without any problems
strategically: you can listen well, ask questions, analyse, convince and negotiate
communicatively: you can communicate the needs and data of your customers easily to the office staff
interested in interior design
language skills: you speak Dutch, knowledge of English & French is and advantage
you preferably live in the region of East or West Flanders
you have at least one year of experience in sales in the field (projects, B2B)
Our offer:
place of work and showroom in an inspiring &trendsetting building
pleasant working atmosphere and great colleagues
fantastic collection of own products and products by strategic partners
thorough training and guidance 'in the field'
set monthly salary, supplemented by commission and bonus
company car, smartphone, laptop
Interested? Send your CV by mail to Chris Jamart, Marketing & Sales Manager, chris.jamart@drisag.be
Please feel free to send us your unsolicited application.
On the lookout for your perfect solution?
Our experts create the working environment that's perfect for you, with custom advice.