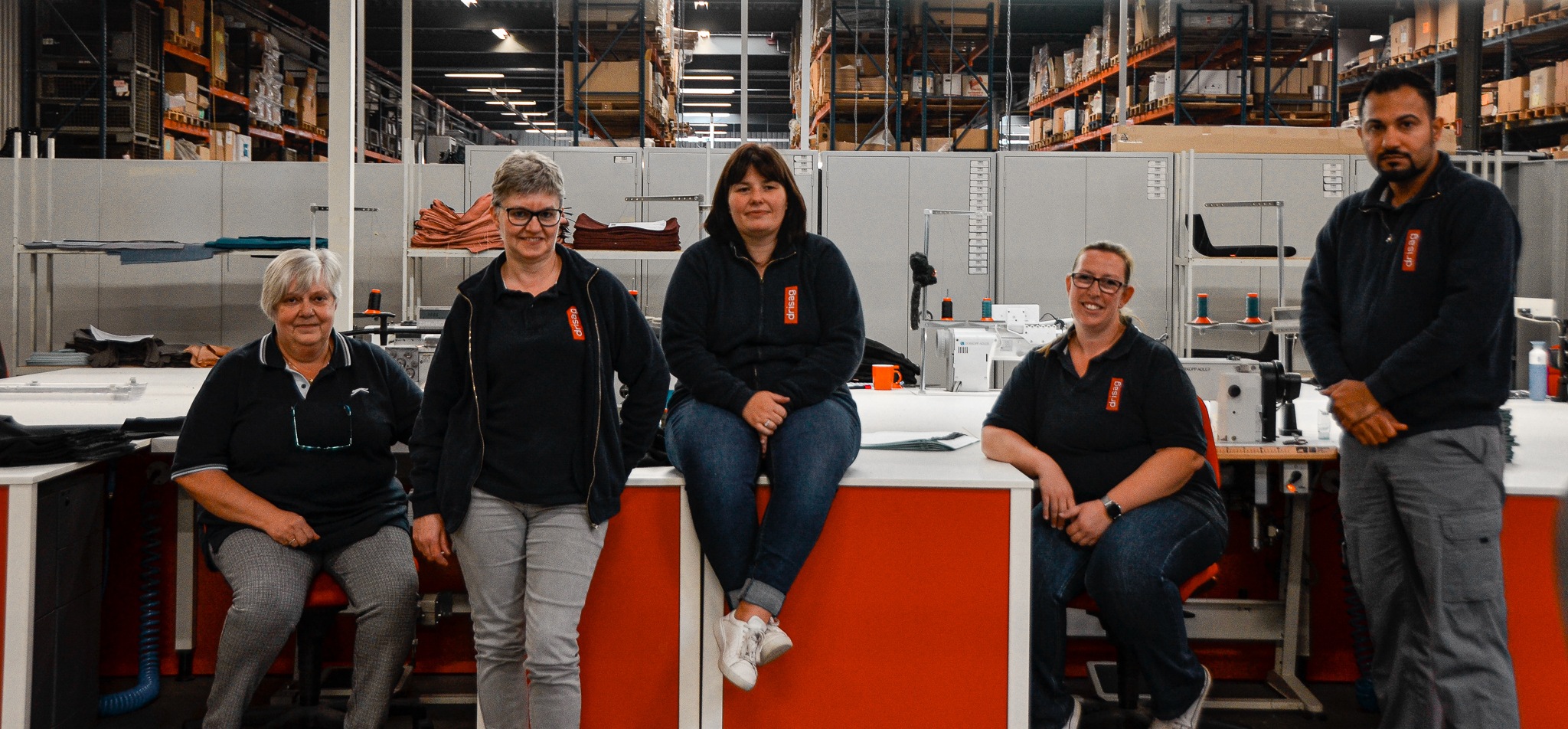 Because we care
Sustainability is something we can no longer imagine being without. Whether it is about an environmentally conscious policy, circular economy or the origin of the products. Drisag is committed to always making the best sustainable choices in our daily activities and for all our interior concepts.
Sustainable products
Drisag works exclusively with high-quality materials and components that are sourced within a radius of 500 kilometres. We produce high quality local products. In this way, we guarantee a long service life for every Drisag product. When a product reaches the end of its life cycle, we always think about the best solution. We consider whether it can be taken back for dismantling and recycling, sold on the second-hand market or reused for new solutions.
Circular economy
When building new products, our product development always considers the reuse of different materials. Our latest office chair, Econic, has a 100% circular structure. Thanks to this smart construction, components can easily be replaced or recycled. A challenge for our product development, but one they gladly sink their teeth into. And this is not only the case for new products. The construction of existing interior concepts is also regularly evaluated, reconsidered and adjusted.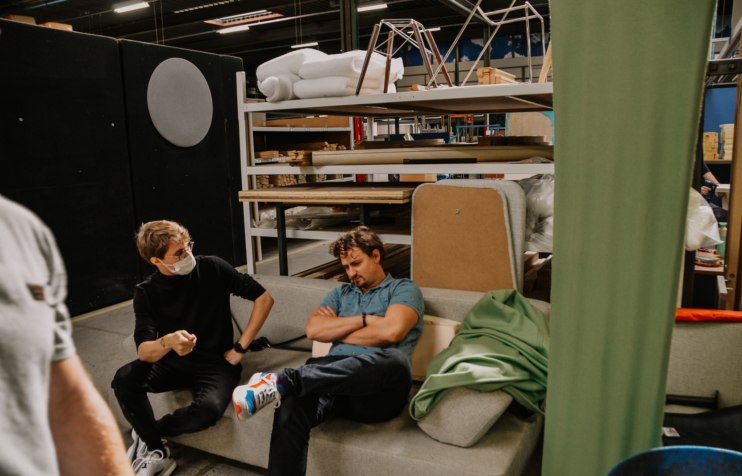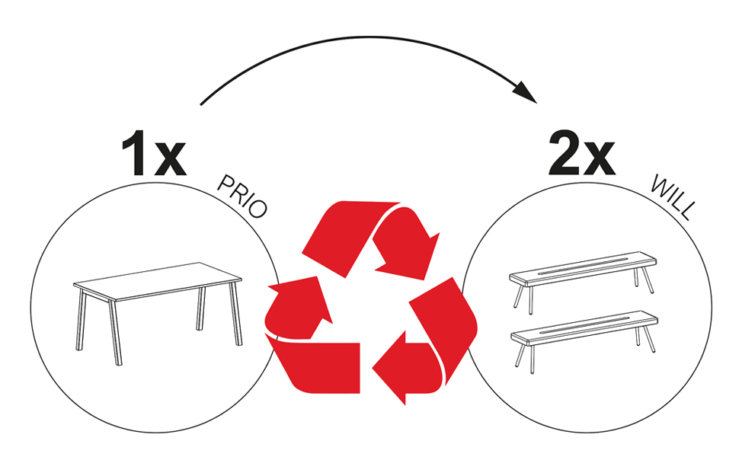 Recycling
Drisag is always looking for ways to make efficient use of your office furniture for as long as possible. Therefore, we not only create new products, but also give older models or parts a second life. We already mentioned above the take-back and recycling of Drisag products. A concrete example is our waiting bench Will. By taking back old Prio tables, we can recover the tabletops and incorporate them in these recycled waiting benches.
Refurbishment
In our production workshop in Herentals, we have a traditional upholstery process. The handiwork that our people perform here is pure craftsmanship and requires years of experience. We upholster and re-upholster practically every kind of fabric in every colour on any Drisag product. This way, you can always give an old or dirty piece of furniture a second life.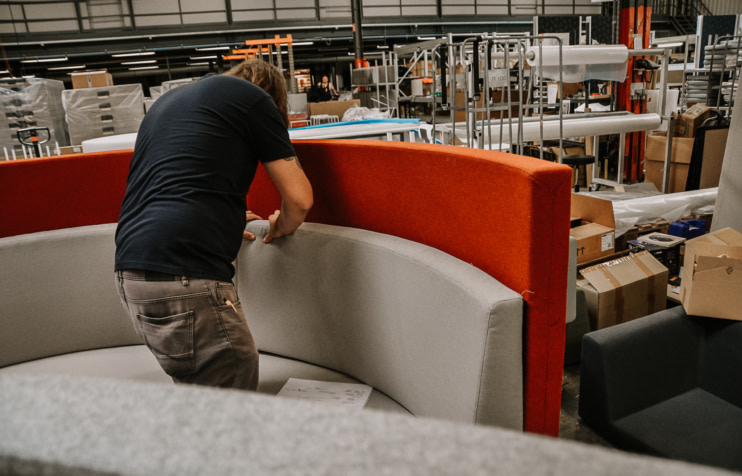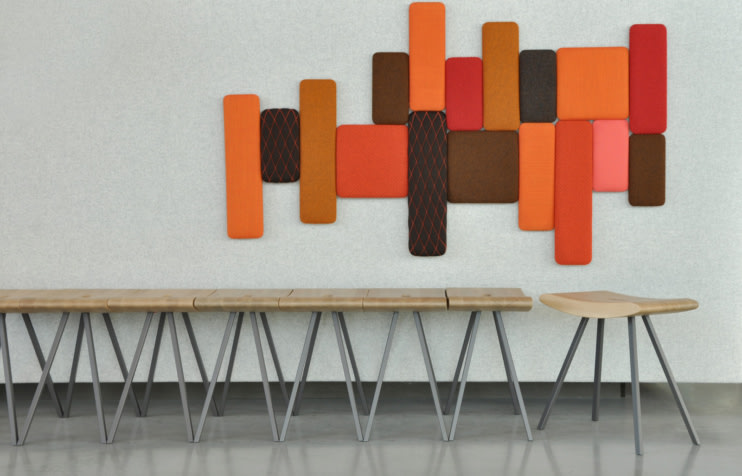 Waste reduction
By keeping production in our own hands, we ensure that as few raw materials as possible are wasted. To this end, we have tools at our disposal that calculate as little loss as possible. But when we do have larger residues, we always look for new ways to process them. Such as recovering carefully sorted furniture fabric cutting waste in acoustic wall panels, Ecoustipads and in our mascot Barry. An ecological solution that is also decorative and acoustic.
Recycled materials
To reduce waste, we regularly work with recycled materials. For example, since 2020, we have been using recycled felt as a new and sustainable material. We convert these felt panels into numerous interior solutions that are 100% recyclable and consist of at least 50% recycled PET bottles. In this way, we are doing our bit to reduce the problem of waste in the ocean.
Reduce. Reuse. Recycle.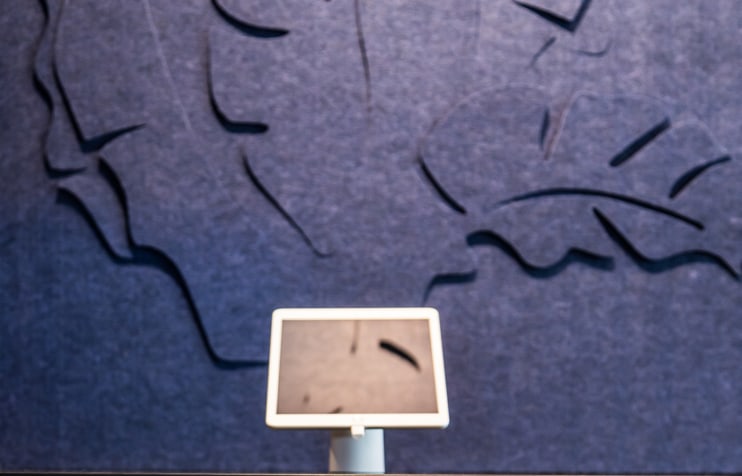 Production in Belgium
The Drisag production workshop is located in Herentals (Belgium). Here, many interior solutions come to life every day. Our colleagues transform metal tubes, wooden carcasses and various fabrics into finished office chairs, tables and much more. These interior concepts are delivered directly from our factory to the end customer. This greatly reduces the transport factor and its negative impact on the environment. Especially when compared to foreign suppliers.
Sustainability in our daily activity
Sustainable choices are not only important in our interior concepts, but also on the work floor during our daily activities. A few years ago, for example, we replaced the disposable plastic cups at the drinks machines with two reusable bottles per employee. This saves 20,000 disposable cups every year. In this way, we are always thinking about our activities and how we can make them more sustainable.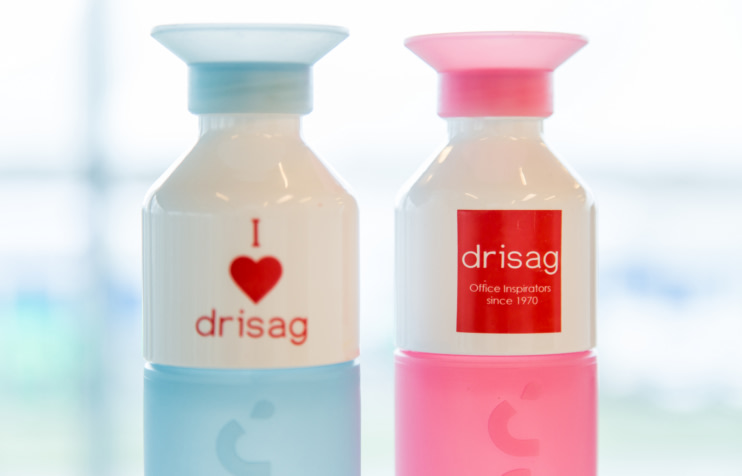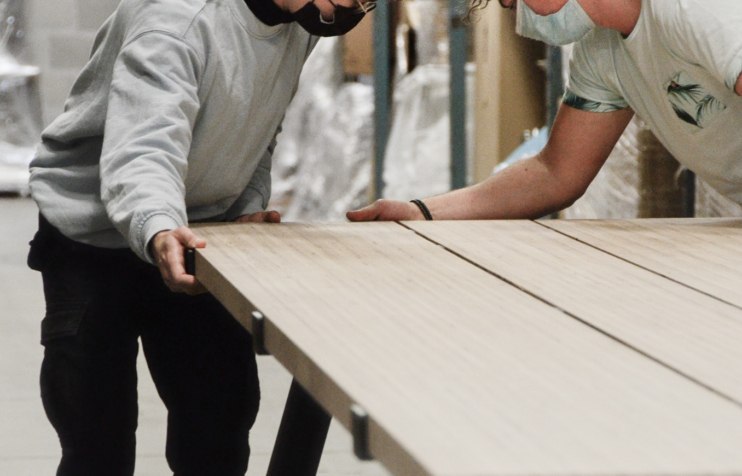 Certificates
Drisag is ISO 9001 and ISO 14001 certified. This means that we have an eye for the environment and the quality of our actions. We strive for continuous improvement. Furthermore, we only work with wood that is FSC certified. This means that the wood comes from forests that are managed in a responsible way.
Discover our commitment
Future
This is only the beginning!
At Drisag, sustainability is a high priority in our mission and vision. Every day, new and existing interior concepts are being (re)examined and built smarter. As a Belgian manufacturer, we want to play a pioneering role in this by implementing sustainable entrepreneurship at all possible levels in our company.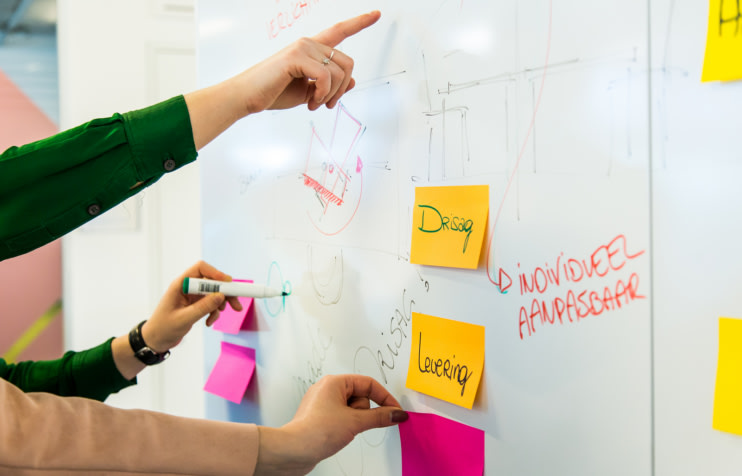 On the lookout for your perfect solution?
Our experts create the working environment that's perfect for you, with custom advice.