Warm interior dreams & timeless workplaces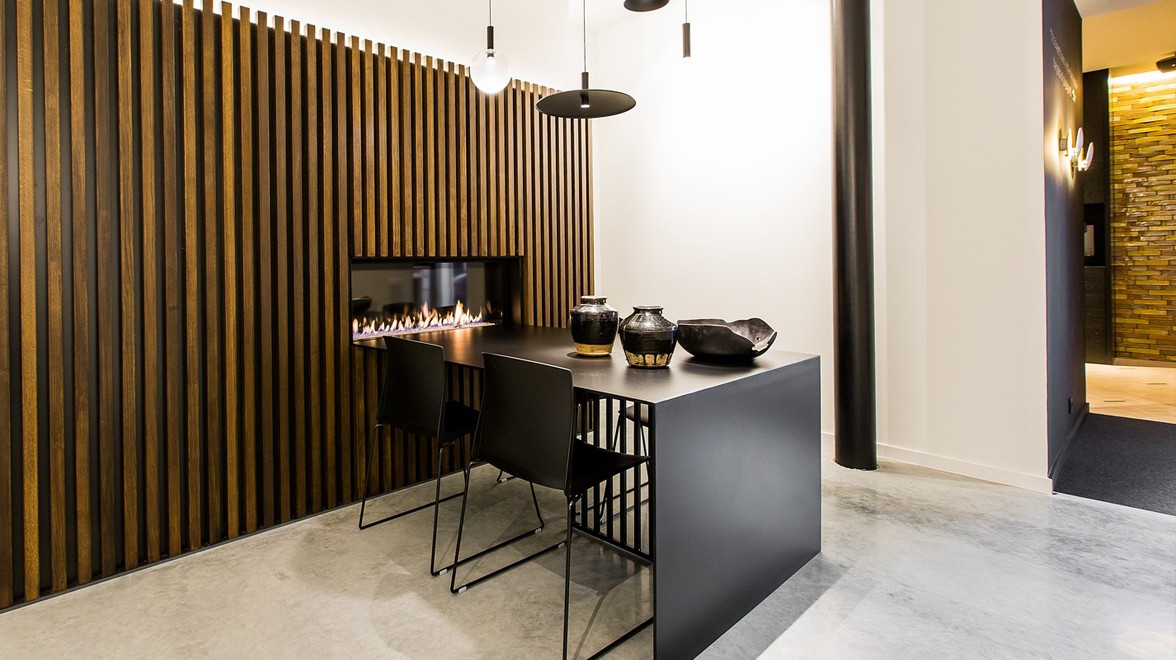 Creating the right atmosphere and experience is central at De Backer Haarden. In their showroom beautiful fireplaces crackle in various inspiration boxes. You'll see some homely workplaces for optimal customer follow-up. In addition, some furniture was custom made (or rather reduced in size) for the kid's corner. So the parents can shop at ease.
The multipurpose room on the second floor serves as a co-working space. These flex work places are equipped with ergonomic and flexible office furniture. Everything is easily movable so that the space can be easily transformed according to the needs.
Also their own workplaces can be found on the second floor. These workplaces are equipped with ergonomic furniture with an eye for acoustics. They are divided from each other by acoustic panels. They clearly go for timeless class with black and white tones.
Are you also looking for warm interior dreams or a timeless workplace? Talk to us.
Curious about the business owner's reaction? Watch the realization video (in Dutch) below.
On the lookout for your perfect solution?
Our experts create the working environment that's perfect for you, with custom advice.