Vintage networking, working and meeting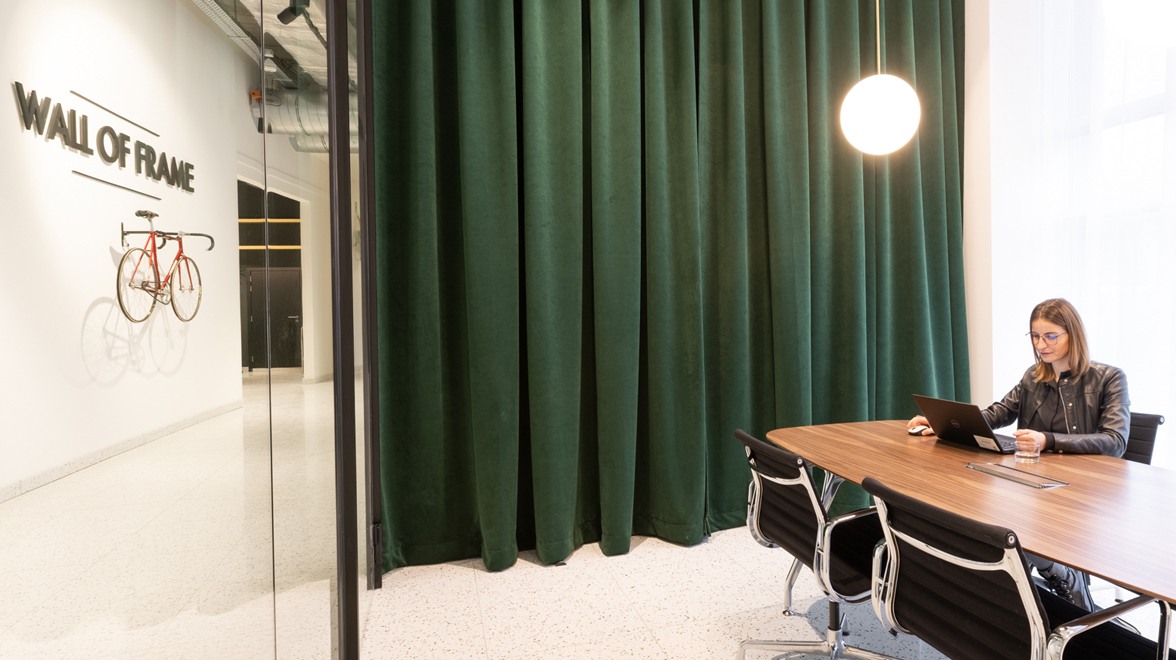 Event space
The dark colors in this event space immediately give you a warm welcome. You feel at home and networking will go very smoothly. In this multipurpose space, flexibility is key. The tables can be easily folded and rolled aside. The dark wood print and the chrome finish on both the tables and chairs add a stylish touch.
Private offices
The various office spaces are equipped with ergonomic office furniture. For optimal seating comfort we chose the Smart office chair. For the first time we lacquered some of the frames of our sit/stand desks in a color. And we don't mean the standard white or black, but rusty brown. This has such a big impact on the whole atmosphere and experience of the office. Don't you think?
Meeting rooms
The meeting rooms were also immersed in luxury with quality leathers, marble and wood print. The fresh and light feel promotes productivity. As in the event rooms, everything is finished in chrome for a stylish accent. A clear wink to the sixties.
Also looking for a total design in style with your brand identity?

Talk to us
Coworking space: Frame 21 Brussels Airport
Photos: Studio Caphca
Architect & interior architect: Wilma Wastiau
On the lookout for your perfect solution?
Our experts create the working environment that's perfect for you, with custom advice.