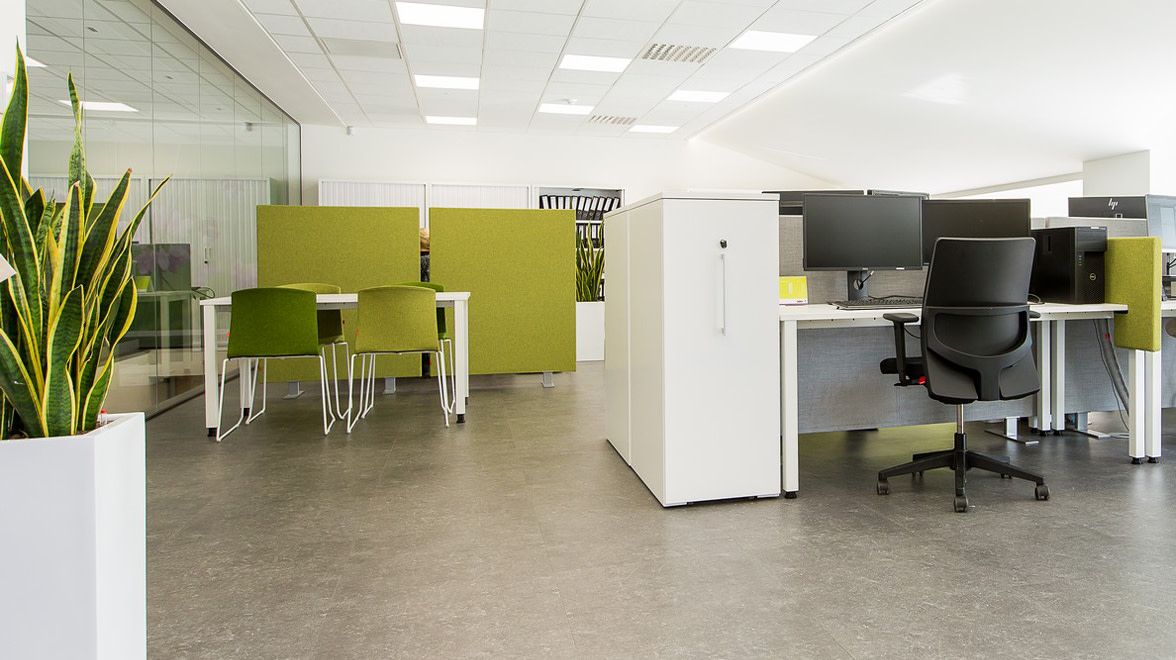 Our interior architects at their best
Our interior designers tackled the entire building and only left the supporting and outer walls standing. The enclosed spaces made way for creative bubbles. New walls, glass walls and the latest techniques were added to the building for this purpose.
The office environment of Biobest has undergone a true metamorphosis. For the redesign of the workplaces we placed the desks in islands. By always interrupting these islands with low cabinets or multipurpose workplaces, we take acoustics and productivity into account. Need more inspiration for your workplace? Check it out here.
Employees and branding are key
And the result is impressive. According to purchasing manager Michèle Van Naelten, we divided the workplaces into functional spaces where people feel good. Thanks to the handy cupboards and drawer units it is much more orderly and the clean desk policy has finally become a fact.
Purple and green are the colors of their logo and were therefore used throughout the entire interior. Not an obvious combo, but our interior designers have made it a nice coherent whole.
On the lookout for your perfect solution?
Our experts create the working environment that's perfect for you, with custom advice.