Three companies in Herentals realize top project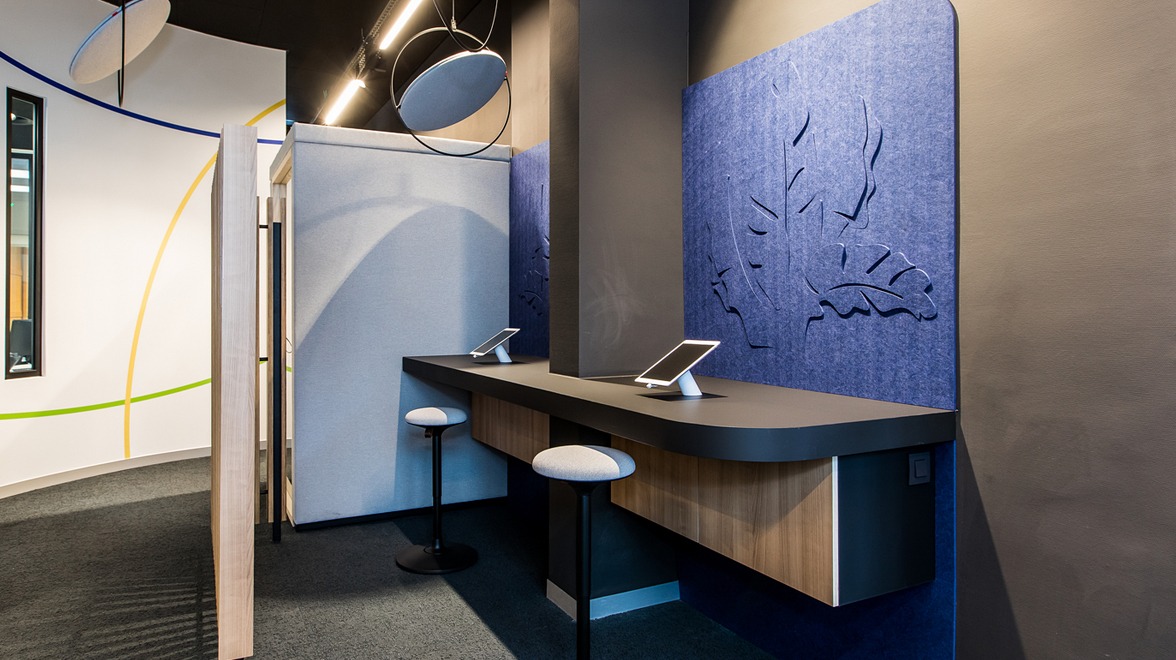 The appearance of the Herentals bank office was elevated to a higher level. The goal was to create a warm and homely space where everyone feels good. In short, a bank office with a high experience factor.
Appearance is one thing, but of course it has to remain functional as well. And so we assigned various functions to the reception area. Customised upholstered cushions on the radiator cabinet serve as waiting furniture. In addition, tablets can be accessed while moving on our wobble stool, twist. Finally, an acoustically sealed single workspace is provided for personal telephones or concentrated work consultations.
By using soft and upholstered materials, the acoustics in the reception area are taken into account. That is why we placed custom-made Fennels with beautifully carved palm leaves against the wall and cabinet. If you have high ceilings, it's a plus to use them functionally. We did this by mounting Lunars. These upholstered round panels move silently with the air circulation and reduce noise.
Do you also want to create more ambience and atmosphere in a room? Talk to us.
On the lookout for your perfect solution?
Our experts create the working environment that's perfect for you, with custom advice.