Stimulate job satisfaction with colorful solutions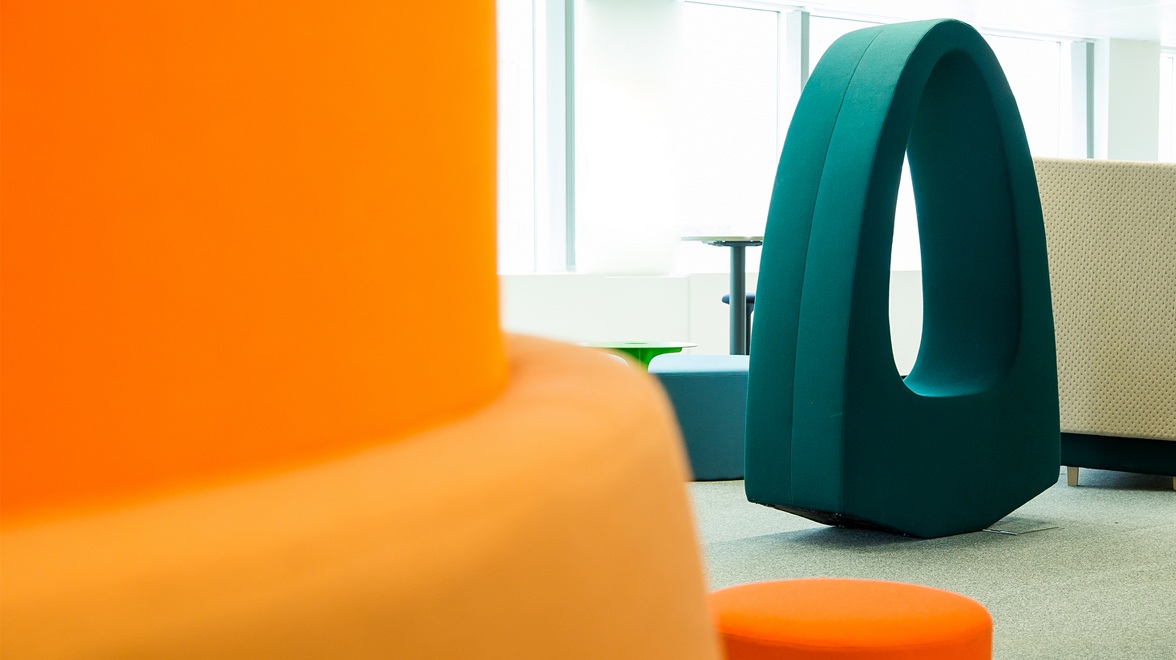 Friendly meetings
We broke through the landscape office by installing colorful meeting spaces. We opted for a modular solution in a round and U-shape. The upholstered walls ensure that meetings can be held in peace. They chose orange shades because it stands for friendliness, creativity and cheerfulness. Ideal for stimulating an inspiring meeting.
Bustling brainstorming
The brainstorming zone is designed with seating, standing and hanging elements. In other words, something for everyone has been taken into account to make brainstorming as comfortable as possible. In addition, the employees are inspired and stimulated by the interior and the colors. This way, all creative ideas can come to life.
Pleasant breaks
Breaks with coffee. In this blue decorated room, you can enjoy in peace and quiet. The color blue is in fact known for these qualities and is therefore ideal for dressing up a lunch corner. Moreover, every detail counts. And that is why all the bases of the chairs and tables were given a matching color.
Also looking for colorful solutions for meetings, brainstorming and breaks?
Talk to us. 
On the lookout for your perfect solution?
Our experts create the working environment that's perfect for you, with custom advice.