From swimming pool into a real estate office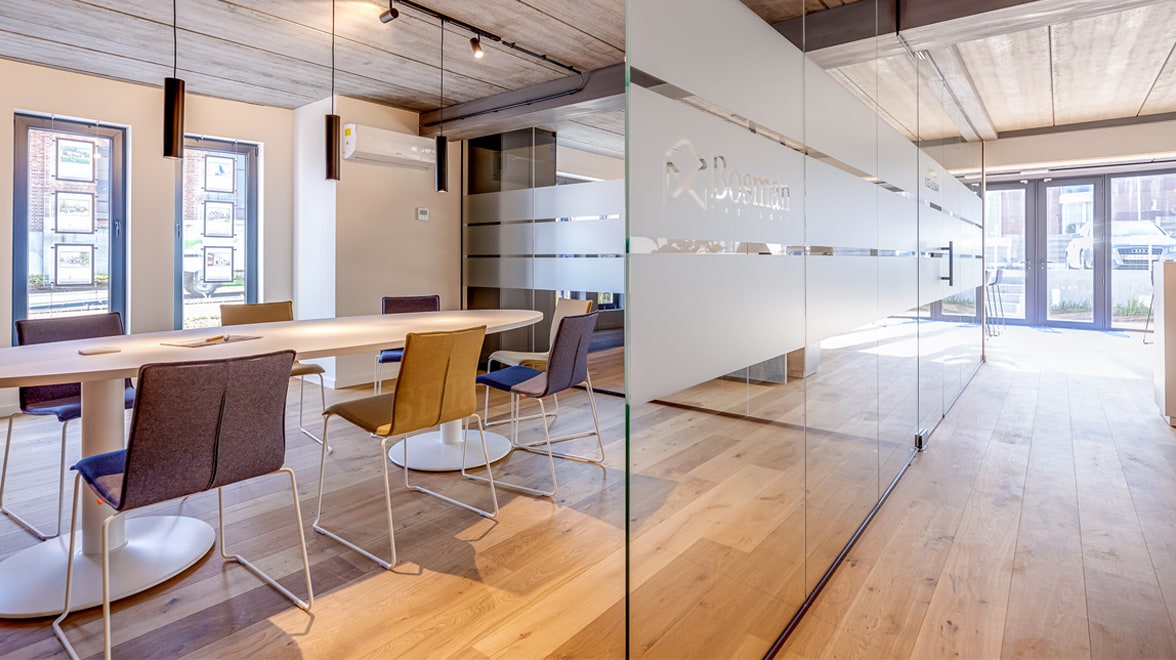 Round tables for less discussions
The meeting room as well as the lunch area were furnished with round tables. In the meeting room, a smart looking oval table is complemented with the elegant One Chair. Next-door, the lunch area is equipped with round tables and One Barstools.
Round tables were a conscious choice as they make people feel part of the group causing less discussions to pop up. Besides, round shapes can boost productivity and reduce confrontations between colleagues and/or clients.
Creating unity for the corporate identity
We focused on our One product range in this project. The One Lounge welcomes visitors in the reception area and One Chairs with an elegant sled base make their appearance in the meeting room. Finally, One Barstools are present at the bar and in the lunch area.
In this way, a sense of unity is created and the real estate office beams professionality. All upholstery was carefully selected to match the Bosman real estate logo and corporate identity.
Would you also prefer less discussions at the meeting table?
Drisag will listen to your interior design wishes and will provide professional advice. Is your office interior ready for a makeover? And would you like to lift your employees' productivity? Start a conversation with us right here.
On the lookout for your perfect solution?
Our experts create the working environment that's perfect for you, with custom advice.