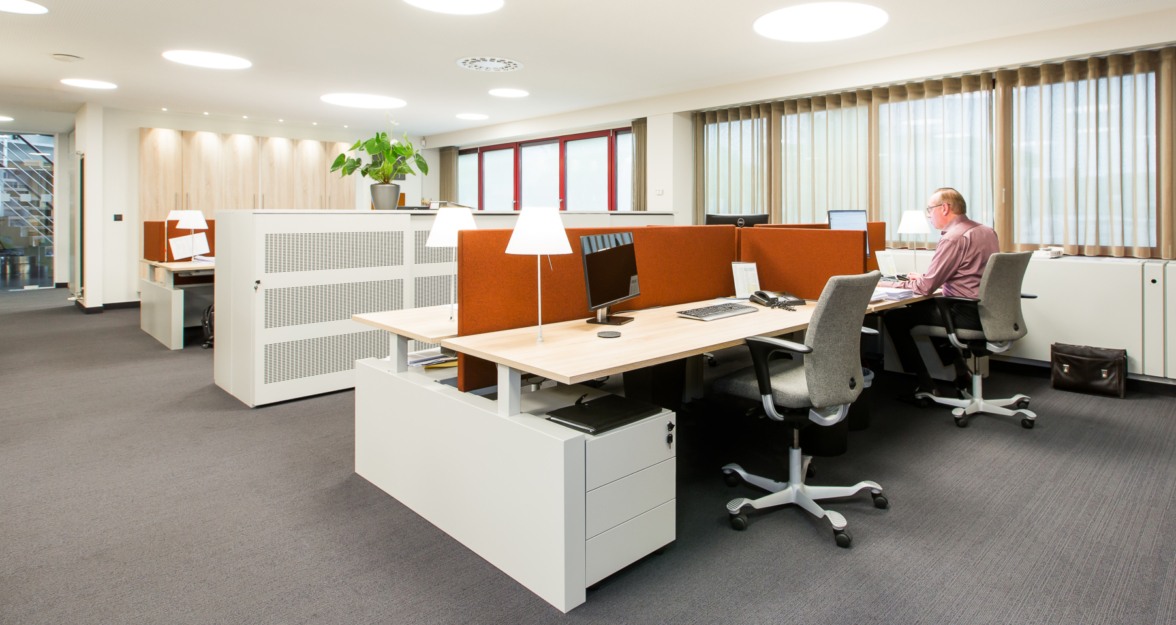 More people in the same amount of space
The customer approached one of our project advisors with this request. And our answer involved a good office layout, great looks and comfortable acoustics.
Acoustical solutions
Nobody likes overhearing a colleague's phone conversation or hearing the constant buzz of the ventilation system. Acoustical solutions are key for a comfortable work space where employees are able to focus on their tasks. In this project, acoustical screens were put on and around several desks as well as on the wall. The combination of all these soft materials result in the sound being absorbed instead of bouncing back and causing disturbing resonance.
Selecting colors
The color scheme in this project was based on the looks of other existing departments, maintaining the same style and coloring throughout the building. Employers get to work in an office that stimulates a feeling of wellbeing and unity. They feel part of the team, which leads to happy, productive employees. In this way, we contribute to the company's growth.
On the lookout for your perfect solution?
Our experts create the working environment that's perfect for you, with custom advice.