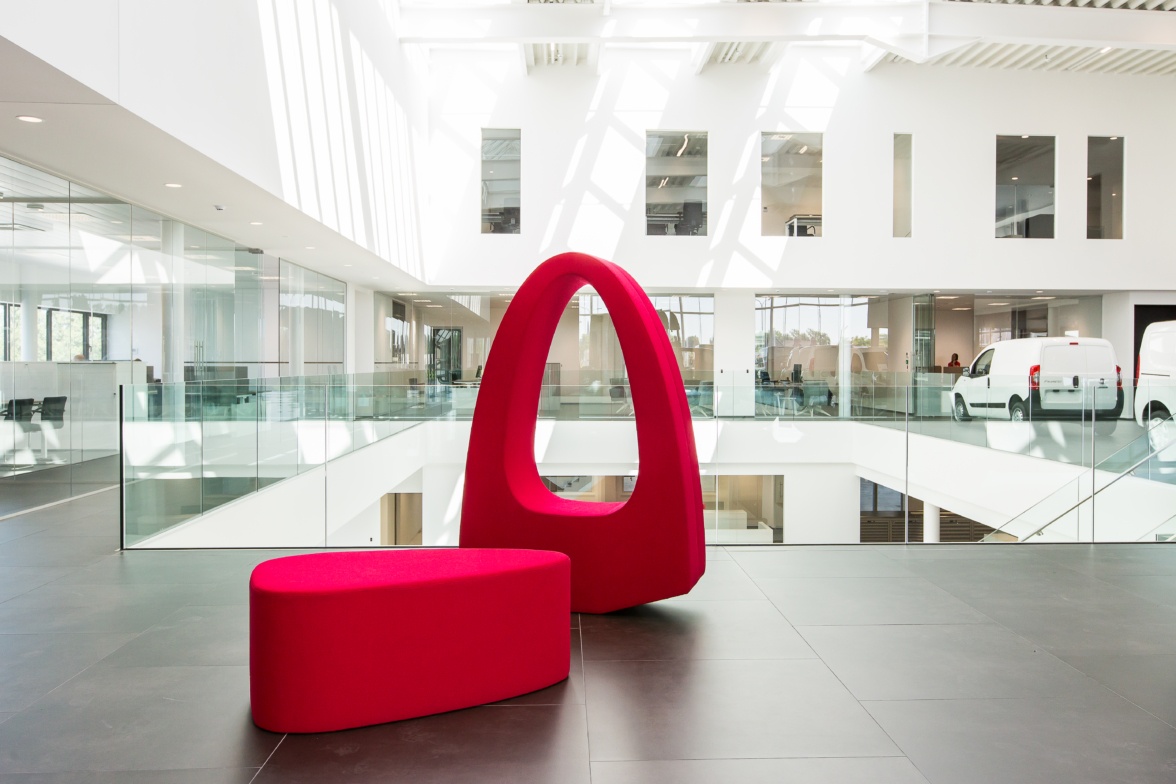 Soft seating solutions in the showroom
In the showroom we chose to use several soft seating solutions. This way an oasis of peace was created in a large open space with several touchdown workshops. The cold showroom was transformed into a cosy environment.
Functional and efficient offices
In addition, the workstations were very efficiently and functionally arranged with the necessary attention to acoustics. The offices were alternately furnished with sit/stand desks and static desks. The desks were finished with acoustiscreens so that everyone gets a quiet workplace without too much distraction. We also played with the textures of our various ergonomic office chairs.
On the lookout for your perfect solution?
Our experts create the working environment that's perfect for you, with custom advice.