Many Floors
Divide your space with acoustic partition panels. Many Floors is composed of several layers of needle felt. A sustainable concept, and nice to look at too!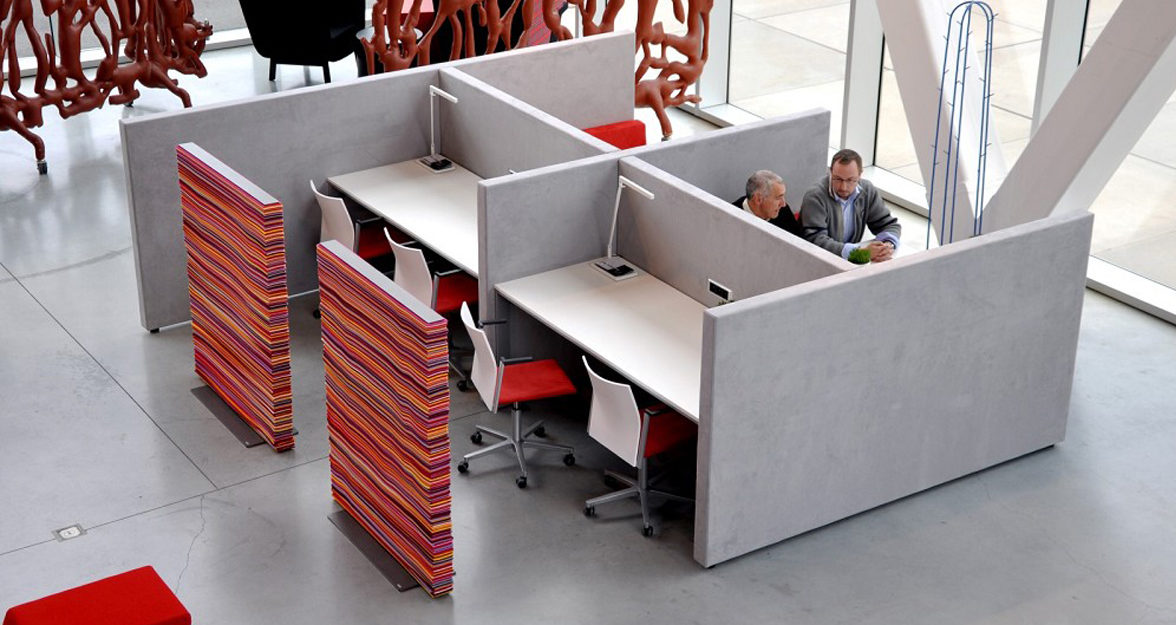 A model in 3D
Many Floors Keen to find out more? Check out this solution in 3D in the virtual warehouse.
Need more details?
On the lookout for your perfect solution?
Our experts create the working environment that's perfect for you, with custom advice.