Hub
Trendy felt screens that allow you to define a workplace or space quickly and flexibly. Undo the leather straps, fold it up and take the Hub with you wherever you go. These screens are also produced in our recycled PET felt.
By choosing this product, you'll clean up the ocean with Drisag.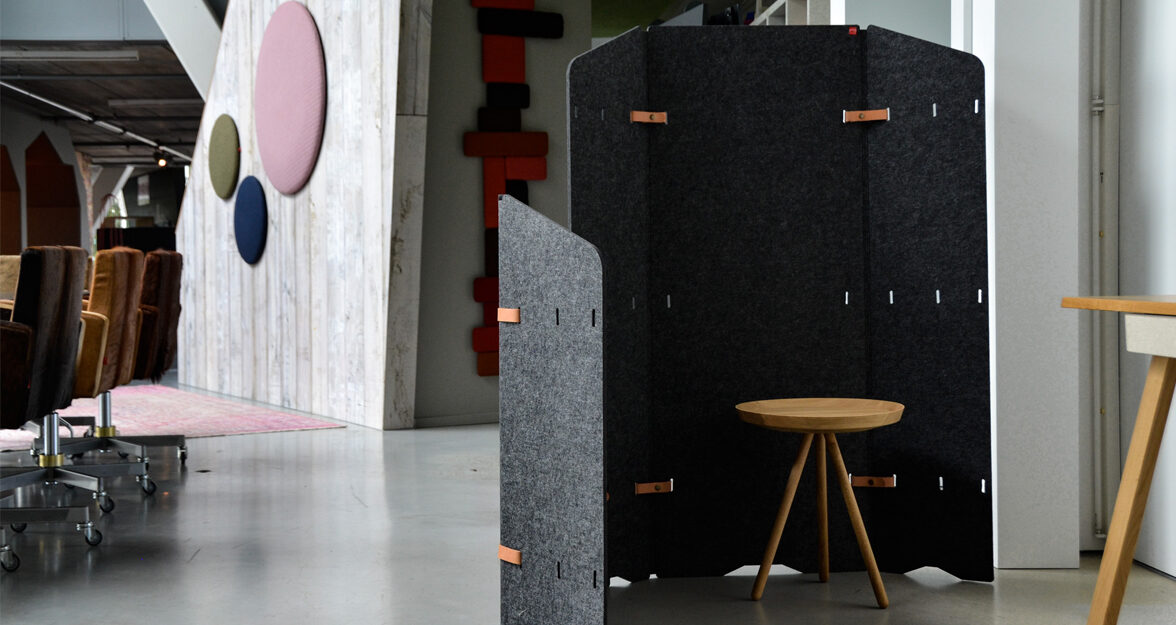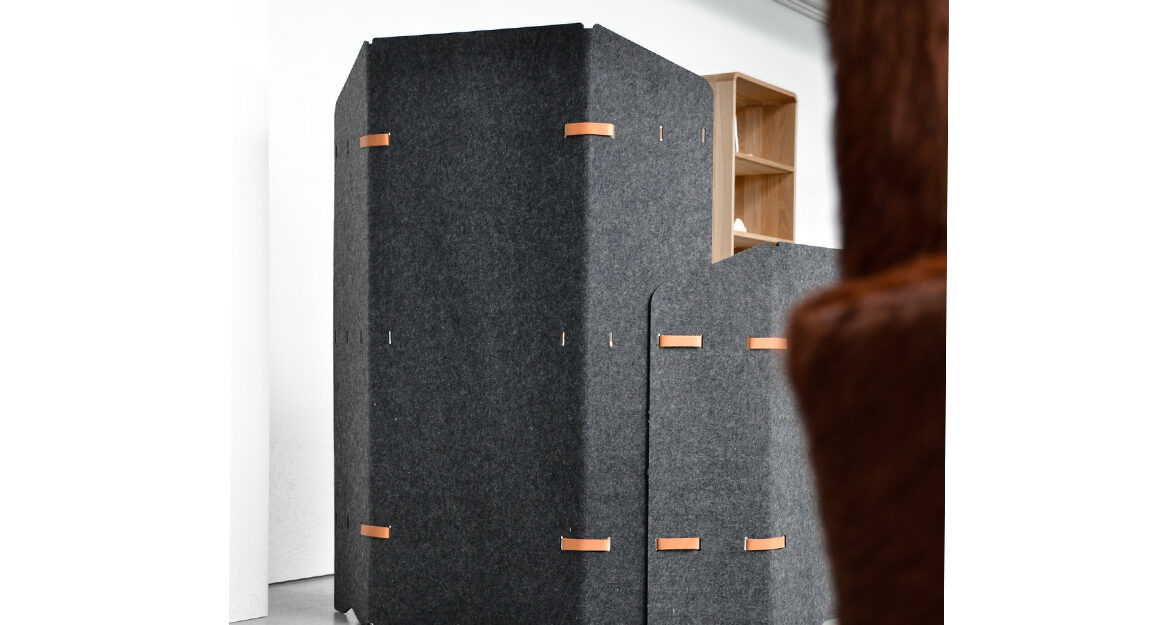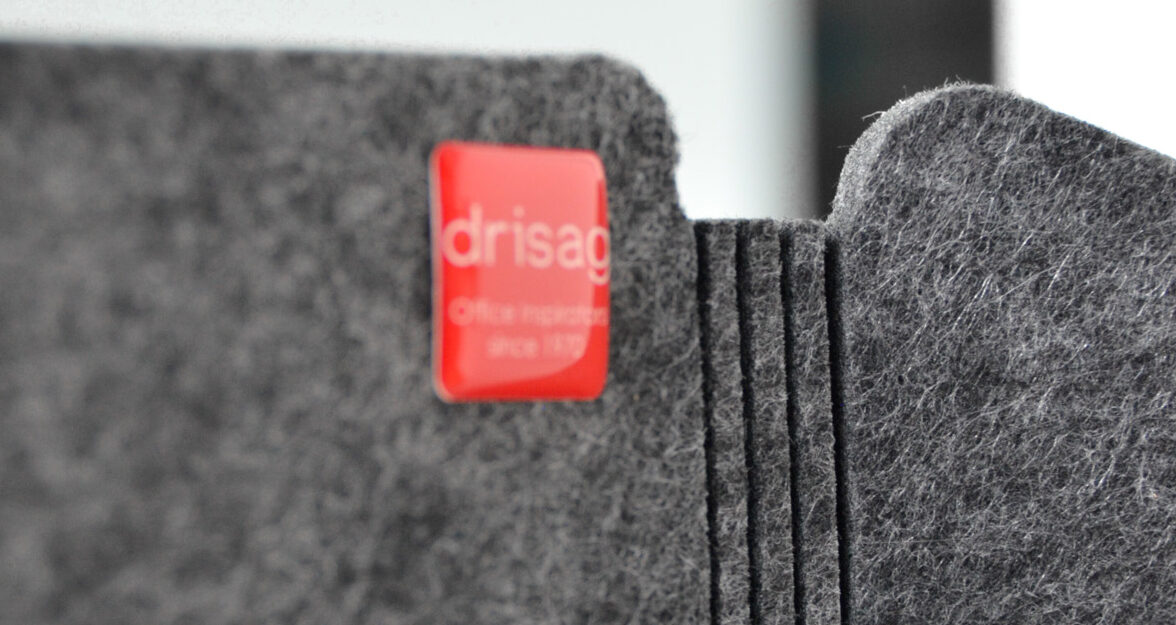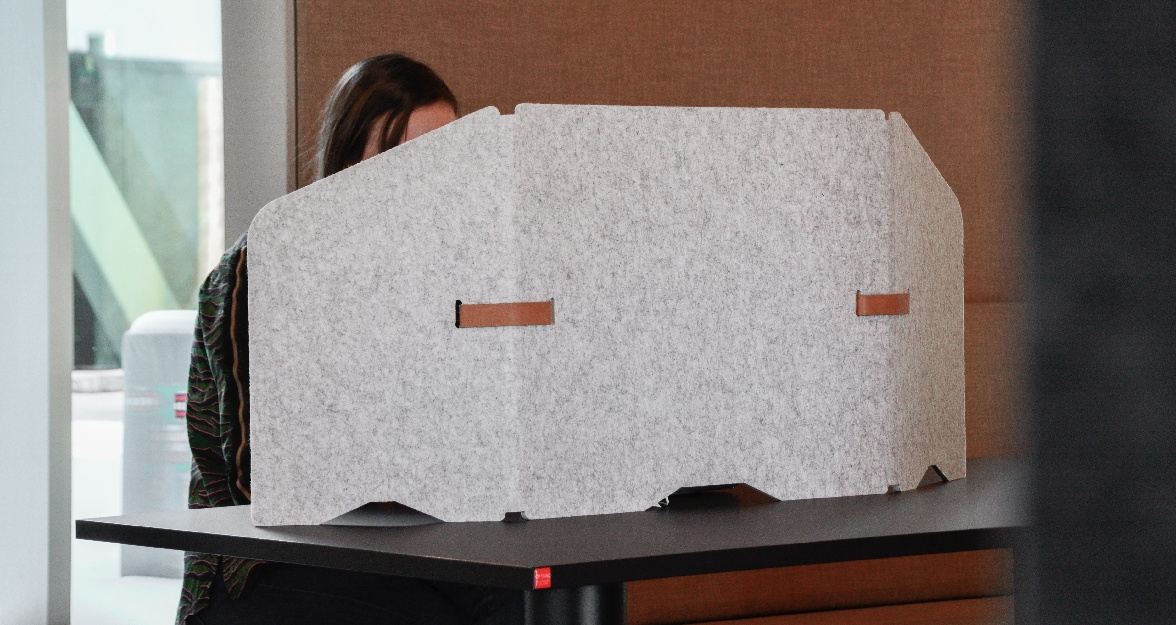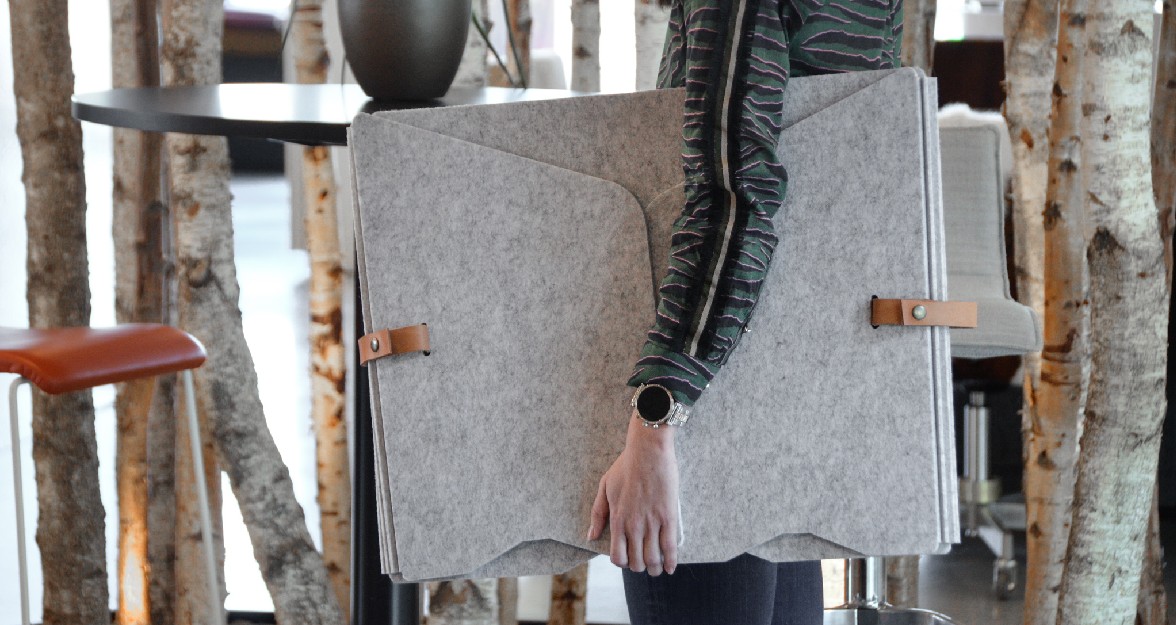 Need more details?
On the lookout for your perfect solution?
Our experts create the working environment that's perfect for you, with custom advice.