Fency
Flexible, modular felt partition screens, usable in countless situations. Raising or connecting the poles or not decides whether you create a view through where desired or separation where necessary. This felt product also improves acoustics and is made from recycled PET bottles.
By choosing this product, you'll clean up the ocean with Drisag.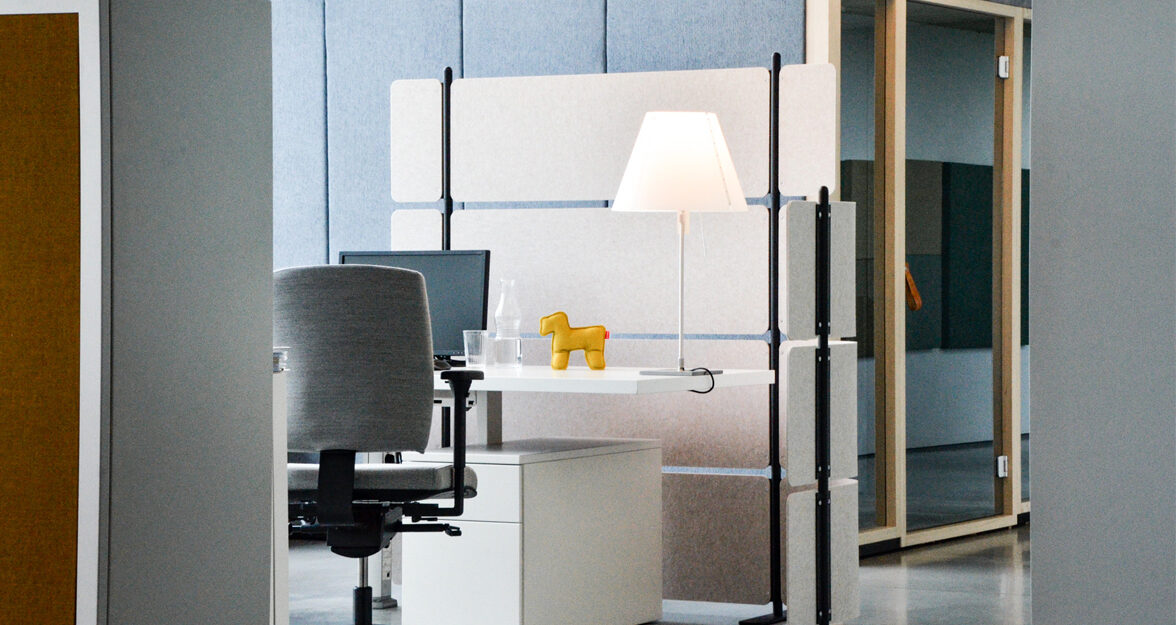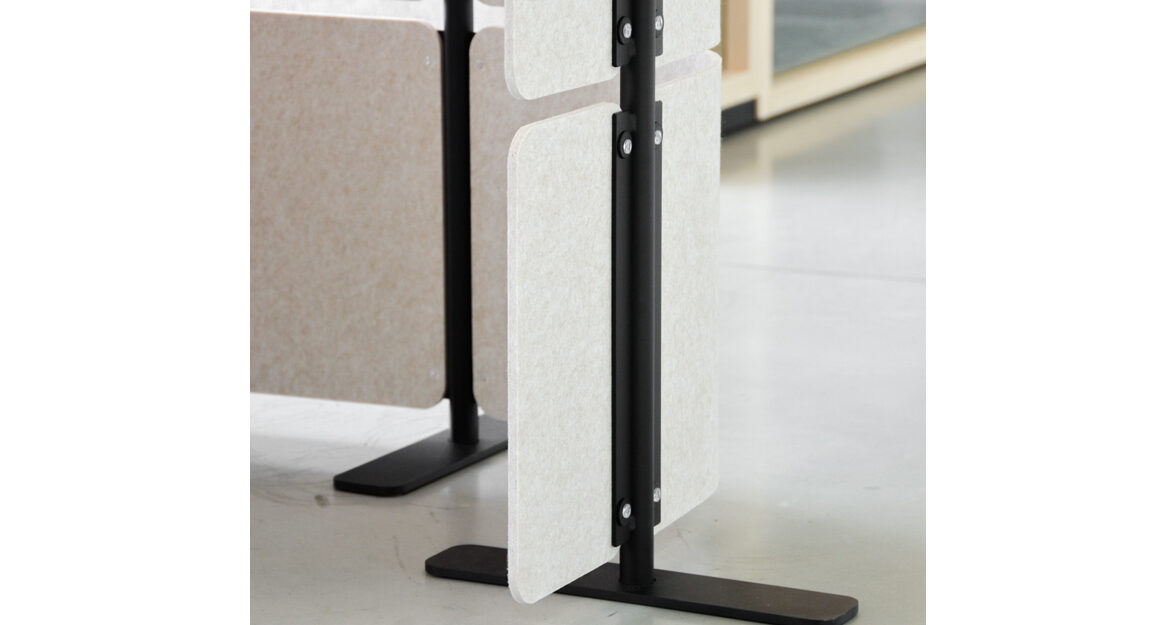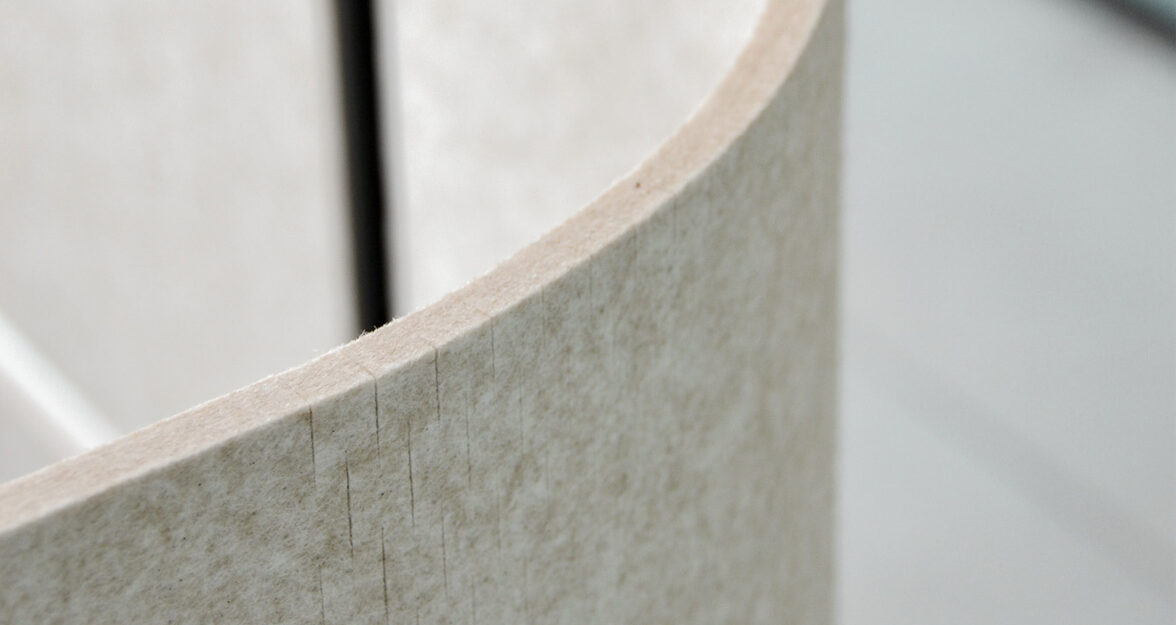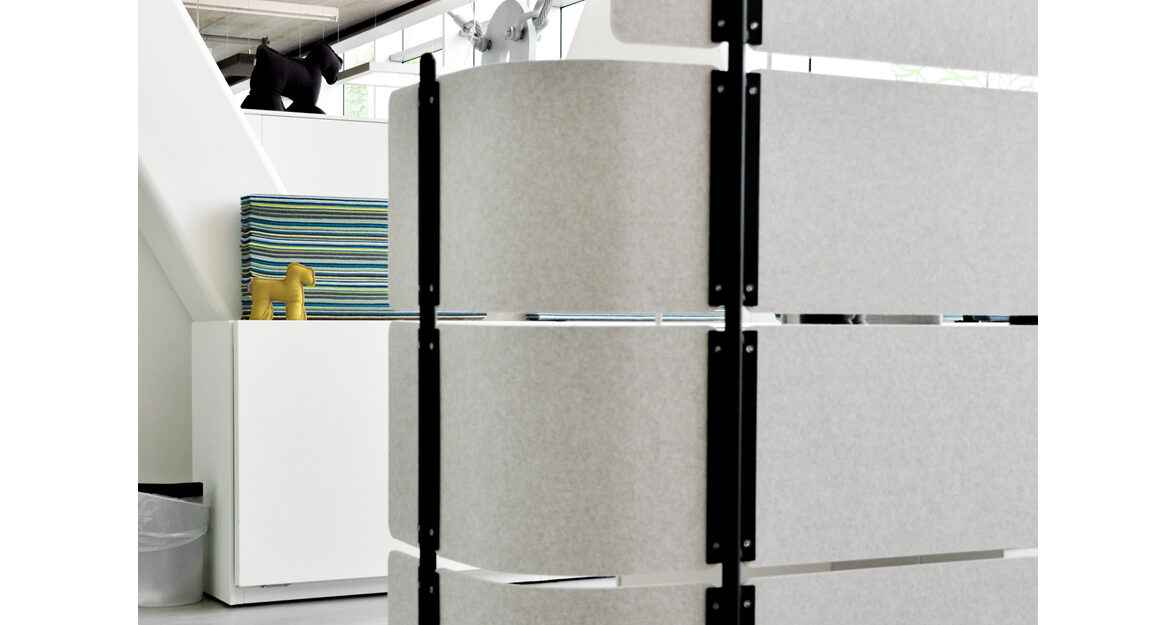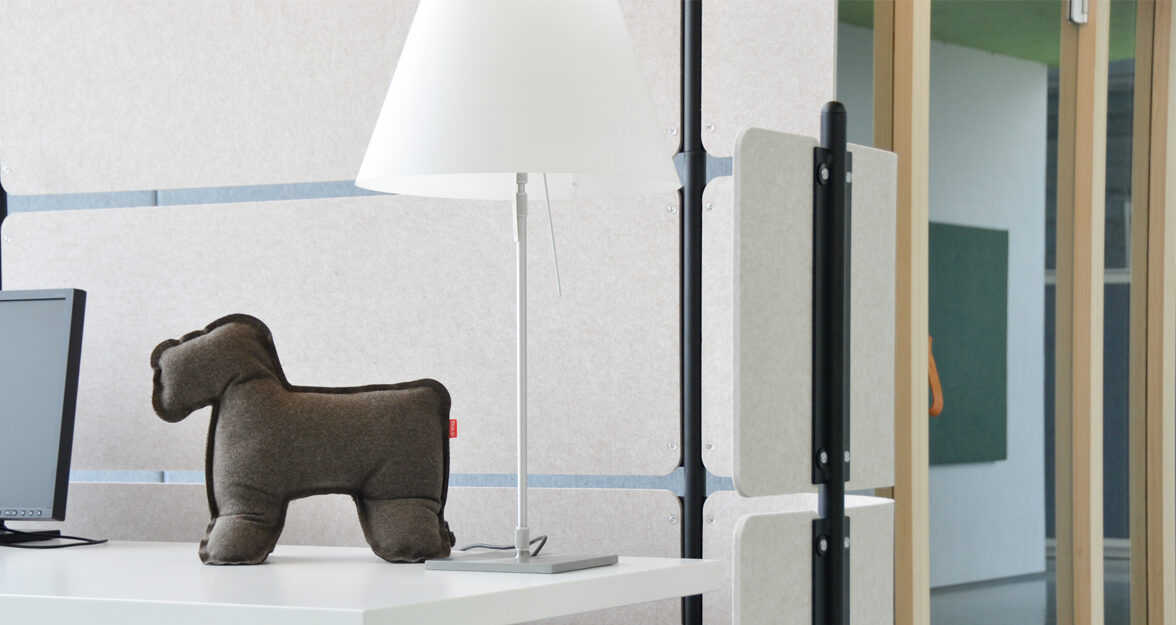 Need more details?
On the lookout for your perfect solution?
Our experts create the working environment that's perfect for you, with custom advice.